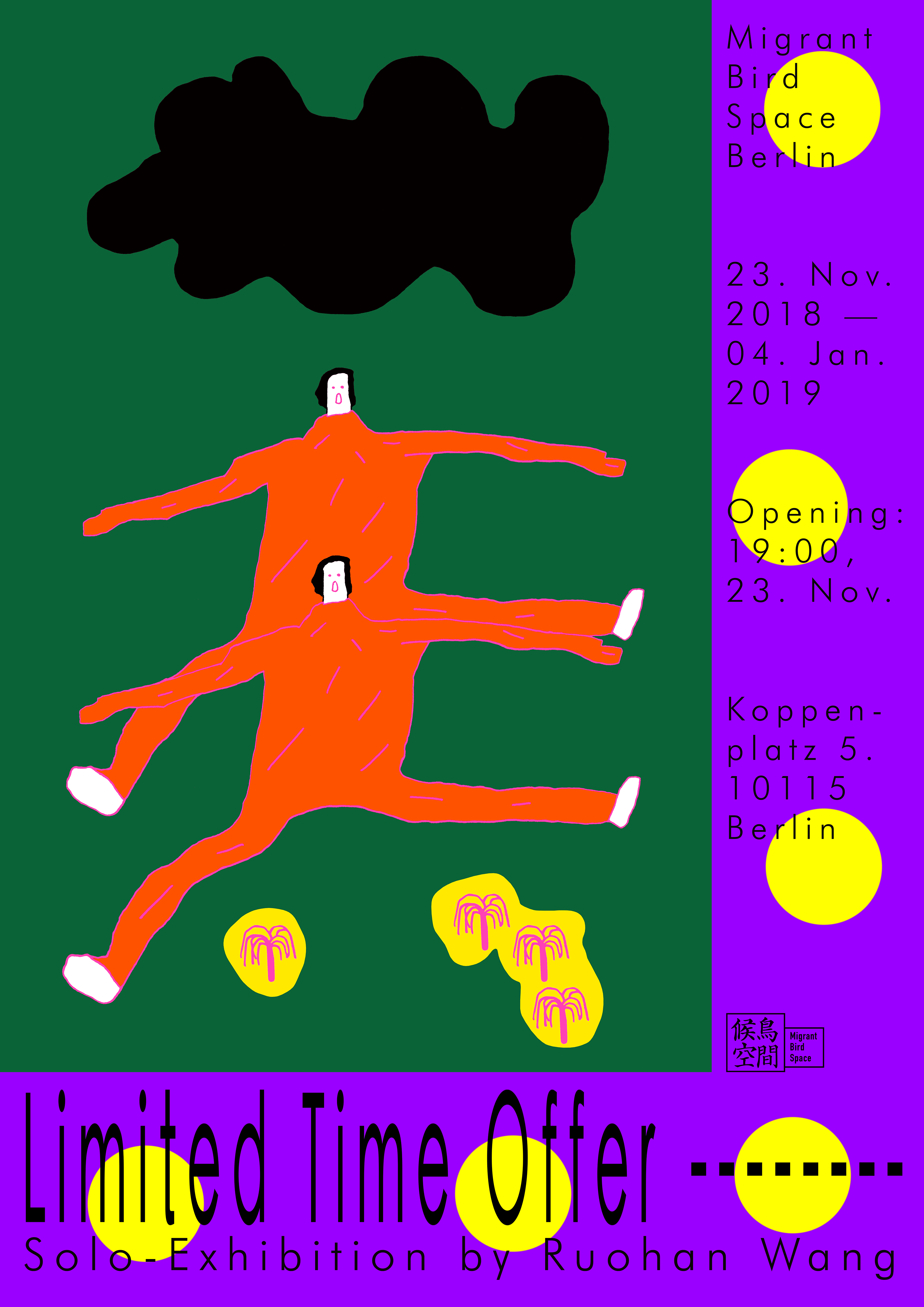 Ruohan Wang | Limited Time Offer
A "Limited Time Offer" refers to a special set of items available for a defined short period of time only. From this fleeting concept, artist & illustrator Ruohan Wang developed her second solo-exhibition for Migrant Bird Space Berlin. Presenting her daily reflections over the period of one year, her digital works, paintings & prints relate to a temporary sense of loosing control over real life and Ruohan's personal phantasms as an artist.
Flashy colours & bizarre cartoonish characters in absurd environments convey a humour and playfulness that belie her work's underlying conceptual bias. Ruohan's oftentimes gloomy, dystopian vision trans-lates aspects of Surrealism, Dada, even Art Brut, into a contemporary anarchic visual language. Her signature style is based in a clean, straight-forward RGB scheme solely, unfolding its full potential in blazing large-scale images and funky GIFs. As Ruohan continues to receive broad international acclaim, we are honoured to present her newest work in an eye-watering, loud multimedial display.