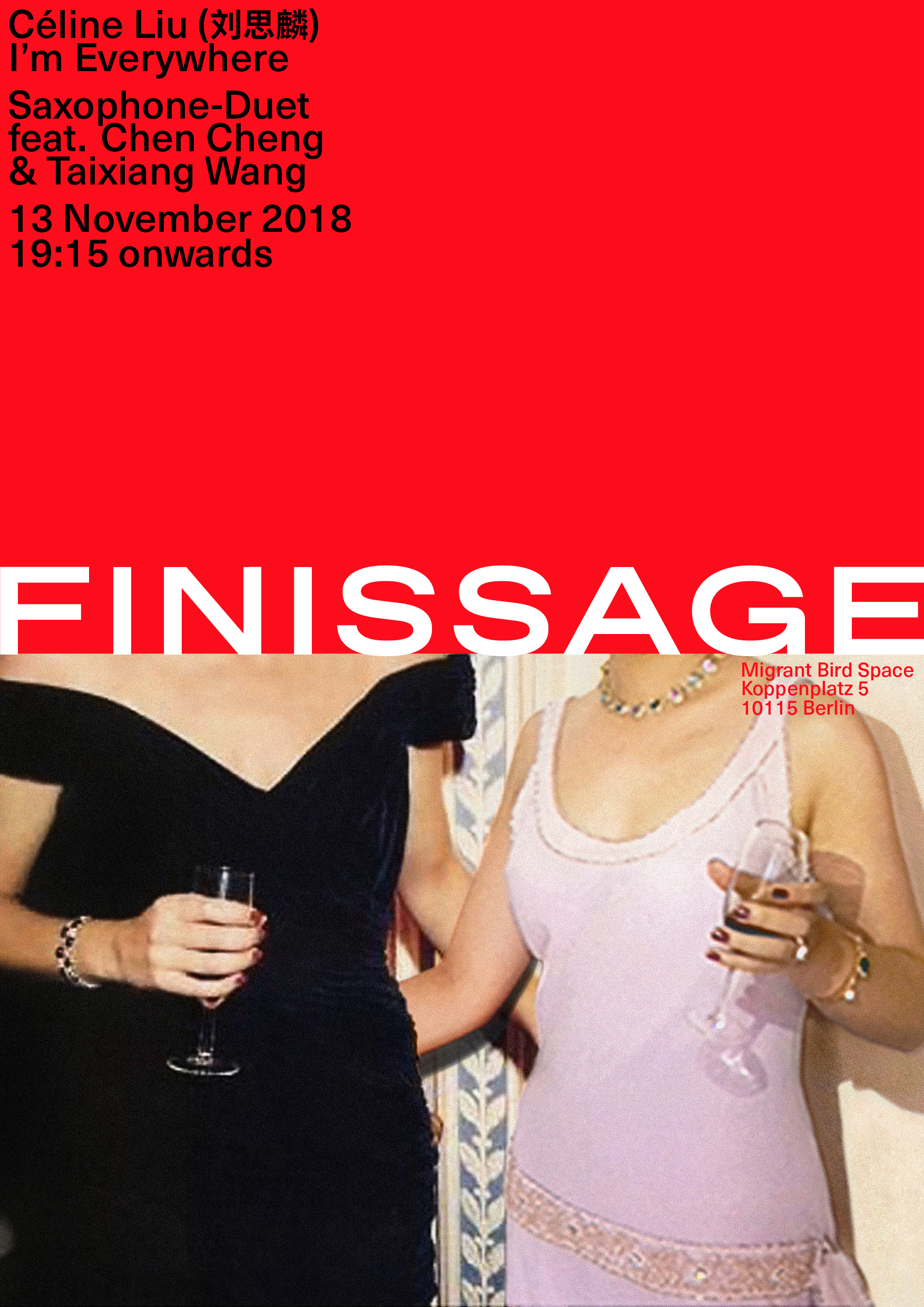 FINISSAGE: Céline Liu | I'm Everywhere
Tuesday, 13 November, 7:15 pm
Saxophone-Duet feat. Chen Cheng & Taixiang Wang:
Programme:
Free Improvisation

'Conversations' for two saxophones by Sir Richard Rodney Bennett

'Prelude' from Six Caprices by Pierre-Max Dubois

'Sonata in G-Dur' by Georg Philipp Telemann

Silin Liu (a.k.a. Céline Liu) just received the ARTE | PiB Award 2018 as part of the MonatOFF Fotografie. This is the last chance to see her solo-exhibition in Berlin. Join us for an evening of art & wine!