Alexandra Leese
b. Hong Kong, China
Currently lives and works in London, UK
Alexandra Leese has an irrepressible curiosity about what it means to be human. "I use my art to explore the human condition, hoping to draw similarities between us rather than looking at ways to set us apart," she tells Dazed.
The London-based photographer spent the first 11 years of her life in Hong Kong. Having experienced two different cultures from positions of distance and proximity has given Leese a unique perspective and, through her work, she seeks to break down what she sees as the socially-constructed barriers creating divisions between people.
Depicting the emerging youth culture in Hong Kong and the diversity of masculinity among the city's young men, her 2018 zine Boys of Hong Kong challenged some of the harmful prejudices she'd encountered about the "homogeneity" of Asian men. The following year, she published Yumi and the Moon, an achingly beautiful series of images inspired by Japanese folklore, in which Leese reimagines the centuries-old Japanese tale of a beautiful girl named Kaguya-Hime by mixing Buddhist teachings with her own, mystical vision of femininity.
She's currently working on a film project to empower elderly people. "It's about their important impact on society, and the things we can learn from them," Leese explains. "I'm hoping to try and achieve this during lockdown as something inspirational for people to watch."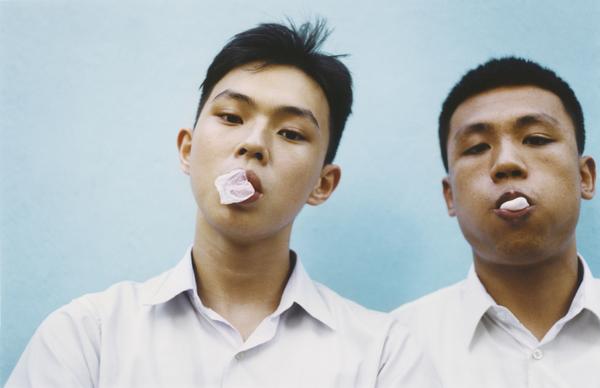 Boys of Hong Kong, 2017
For more information about her works.