b.1985 in Akureyri, Iceland.

Based in Berlin (DE) and Oslo (NO).
Georg Óskar Giannakoudakis graduated with a Diploma in Fine Arts from Akureyri School of visual arts in 2009 and subsequently obtain his MFA from the Faculty of Fine Art, Music and Design in Bergen, Norway in 2016. Since then, Oskar has exhibited internationally in various countries including Spain, Germany, China, Switzerland, Norway and Iceland, to name a few.
Fundamentally, his practice is regarded as a visual diary of his personal observations of the mundane, specifically in nature and people. His works are composed in a unique manner to allow multiple entry points for viewers, prompting them to reflect on the complexities of contemporary life.
Infused with a distinct twist, Oskar's narratives are often sarcastic, but always offer genuine observations of his lived and built environment. A sense of levity and innocence is located within his narratives and murkiness of his palette, to operate as a 'psychological counteract' that enables him to maintain a bemused distance from the profane, the dark, and the obscene.
Grant
2016 Diversestipend for nyutdannede kunstnere, Arts council Norway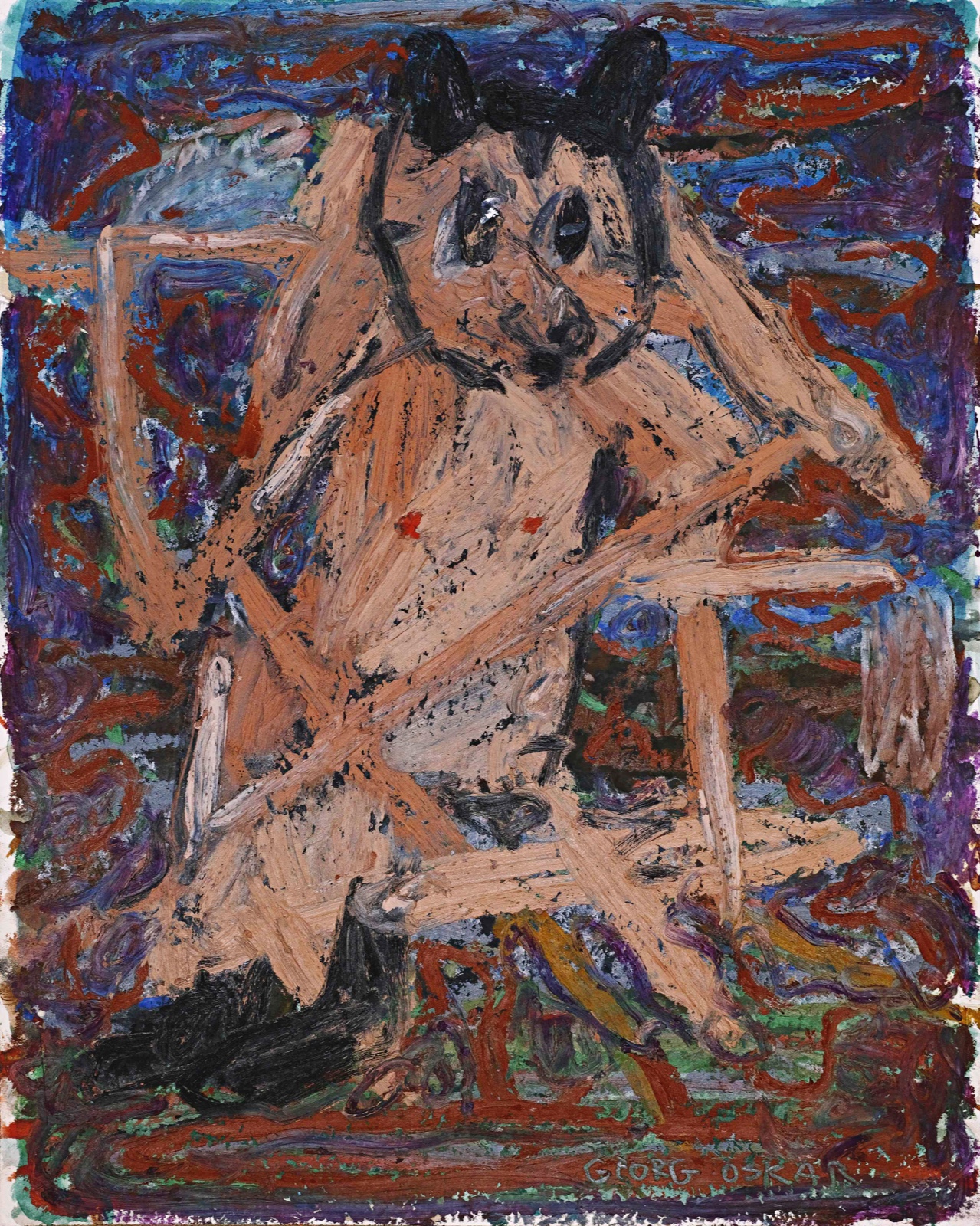 Lala blabla land, oil pastel on paper, 30 X 24cm

For more informations please contact mial@migrantbirdspace.com, or our artsy page
For more information about his works.