Aurora Rinhard
B. 1975, lives and works in Helsinki and Berlin
Aurorora Rinhard is best known for her photographs, sculptures and videos. Moving between the matter-of-fact and the surreal, she challenges conventions and stereotypes about gender and sexuality, often with a strong undercurrent of humour. Aurora has been the recipient of both 3-year and 5-year awards from the State Arts Council in Finland.
Reinhard graduated from the Academy of Fine Arts, Helsinki in 2003. In 2002, her video Boygirl was awarded the International Media Art Award by the Zentrum Für Kunst und Media (ZKM) in Karlsruhe. In 2006 it was included in the seminal exhibition "Eighth Square – Gender, Life and Desire in Art since 1960" at the Museum Ludwig, Cologne and has been touring ever since. In 2004 she released Julio & Lupita, a video that portrays Julio (a New York street performer) dancing in a disturbingly sexual but also comic way with "Lupita", a life- size doll.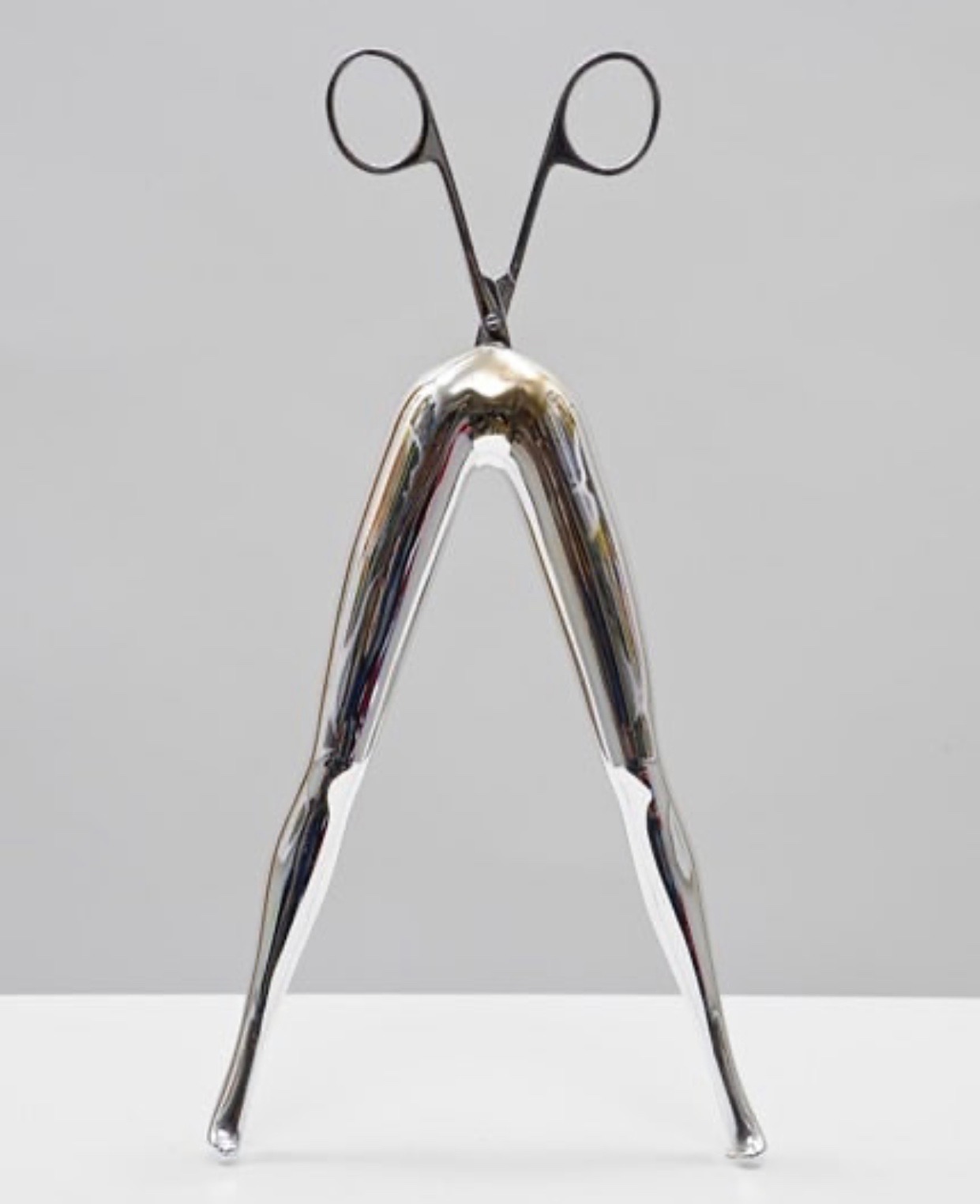 This work has subsequently been shown in numerous exhibitions. For example, at the 5 Tage Bis Zum Ende Der Kunst, Fridericianum, Kassel in 2006 and at the 47th October Salon in Belgrade in 2006.
In 2004-2005, she completed a 3-month residency in Tokyo where she was deeply influenced by the graphic languages and distinct colour scales used there to promote consumer products and luxurious design goods. Thus, she began to explore in her work how people, things and images become fetishized. From this facsination emerged her sculpture Flowers (2006), constructed out of lycra gloves and brightly coloured false nails. The sculpture widely shown in "The Desire for Freedom" (2012-2014), a traveling exhibition initiated by the German Historical Museum in Berlin, and a large selection of her related works was also shown in "The Invisible Lady" at the Amos Anderson Art Museum in Helsinki in 2013.
Reinhard has continued to exhibit her works widely and in 2016 her Venus series was shown as a large-scale site- specific installation in "The Pleasure of Love: transient emotion in contemporary art" curated by David Elliott for the 56th October Salon in Belgrade. In 2018, she exhibited new works at the Kunstverein Ruhr in Essen as well as at the Salon Dahlman in Berlin. Currently, she is nominated for the prestigious Ars Fennica 2019 award and will be exhibiting new work at the recently opened Amos Rex Museum in Helsinki during the summer of 2019.
For more informations please contact mial@migrantbirdspace.com, or our artsy page, https://www.artsy.net/artist/aurora-reinhard/works-for-sale