A Stubbornly Persistent illusion
21.03.26 -- 21.05.21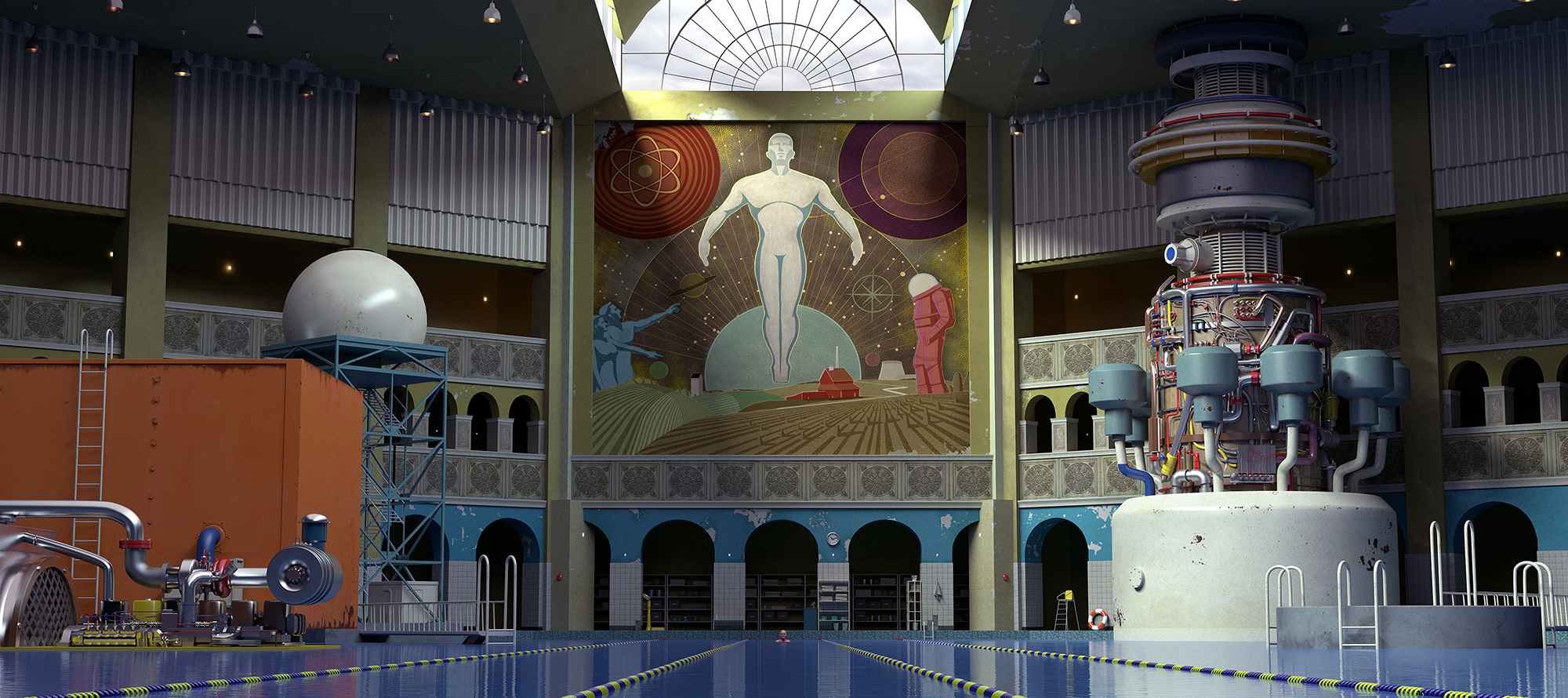 A Stubbornly Persistent illusion,animation film 4'
In the two pieces of new videos of Liu Di --- " The Weight of Oneself "and " A Stubbornly Persistent illusion ", we can not see the direct reference of some space and times. The latter wall painting imitates the one during the period of soviet socialism, which is often read as the token of the old times, which has been lost. The thriving future promised in the times has never befallen and has been inlaid on the walls of the constructional structure of Arabian bathroom. If you see it care- fully, the wall paintings have hid the space suit NASA has never used, the animation image in Superman in Marvel Films and the scenery in the painting of Grant Wood. In this way, the depth of the history has been evacuated, which means the stylized interpretation to the significance of the wall painting. The forms, which have been twisted, have mutually offset the meaning system they have pointed to each other and have be- come flat.
Just like the photograph taken in the cities, in which there are lots of huge animals, Liu Di will surprisingly arrange the image information, which have been mussily put into the minds owing to all kinds of dislocations into clean, slow and lonely scenery. The sequence" the camera lens goes up and down, repeatedly is further and close" and rhythm" the mountainous man's figure in the tropic jungle and the wall paintings behind the old man, which has been cast the eyes in the broken swimming pool, are sometimes clear and hid." have been stood out and resisted against the images. This can prevent the meanings of the image, which is close to the real- ism, from overflowing the boundary, so that the situation of being losing control can be created. At first, Liu Di's creative image is close to the work approach of Dali's induced paranoiac criticism, release and catch the so-called "higher reality'. And after screening the images stored in the ideology, he can break away from the irrational sentiment and improve his work vividly in detail. In the attitude of laboring, he collects the dialectical juxtaposition of the sense of absurdity and reality.
The sense of balance contained in the juxtaposition has also presented on the treatment of the biological image in Liu's works. This is also one of the reasons that he chose the 3d data modal as the creation medium. Owing to the specialties of the medium, these images always let people recall the subtle distorted images and the fine brushwork under the brush of the northern artists in the 15th century, where the achievements of anatomy have not reached, which has presented countless details and the intriguing hardness and serenity. In My Weight, the green forest, which is the habitat of the giants, is occasionally similar to the Glitch Art and overturned to the bright fluorescence color. Even so, the works can still gather the grace and lingering charm of the ancient style.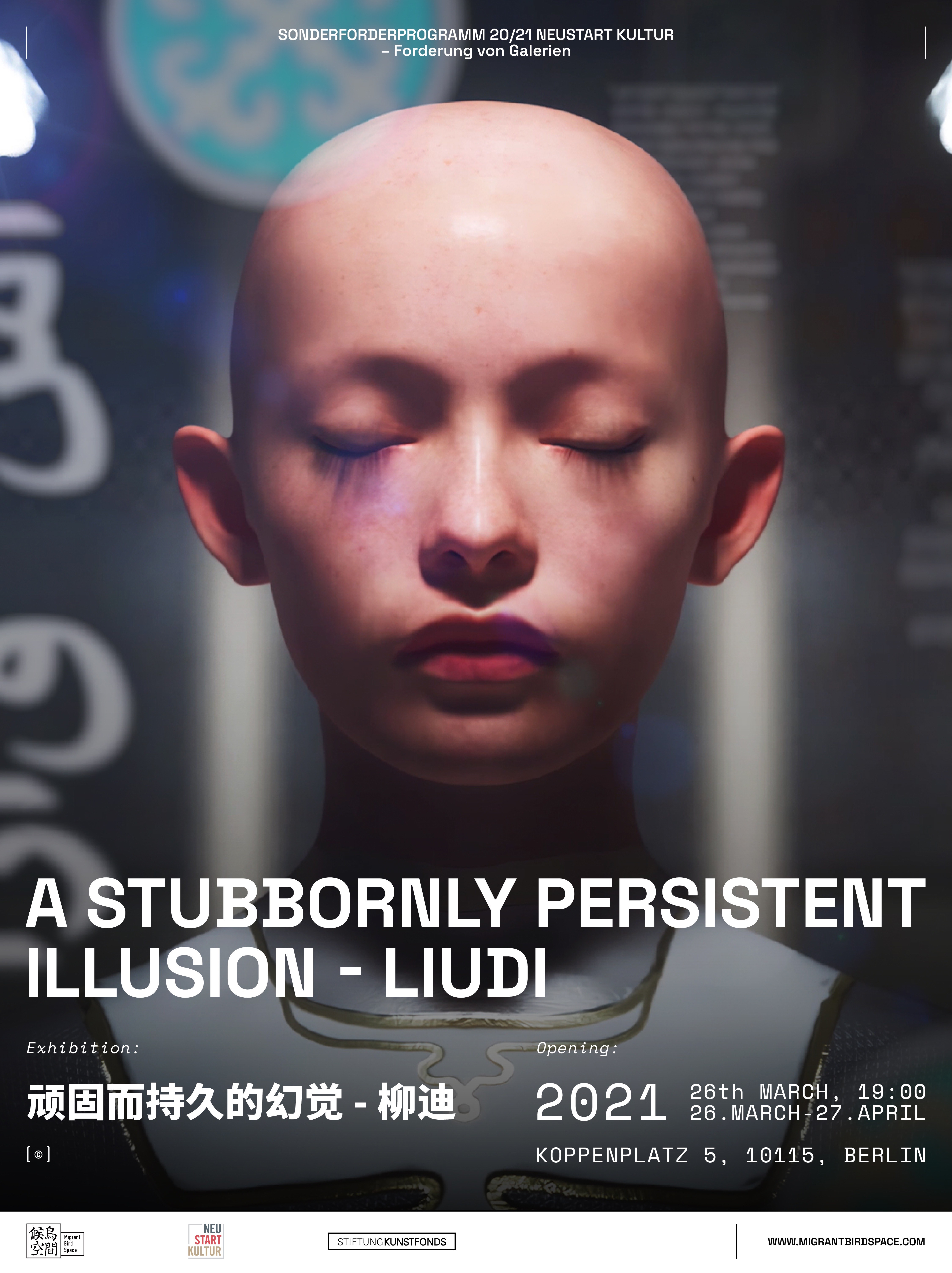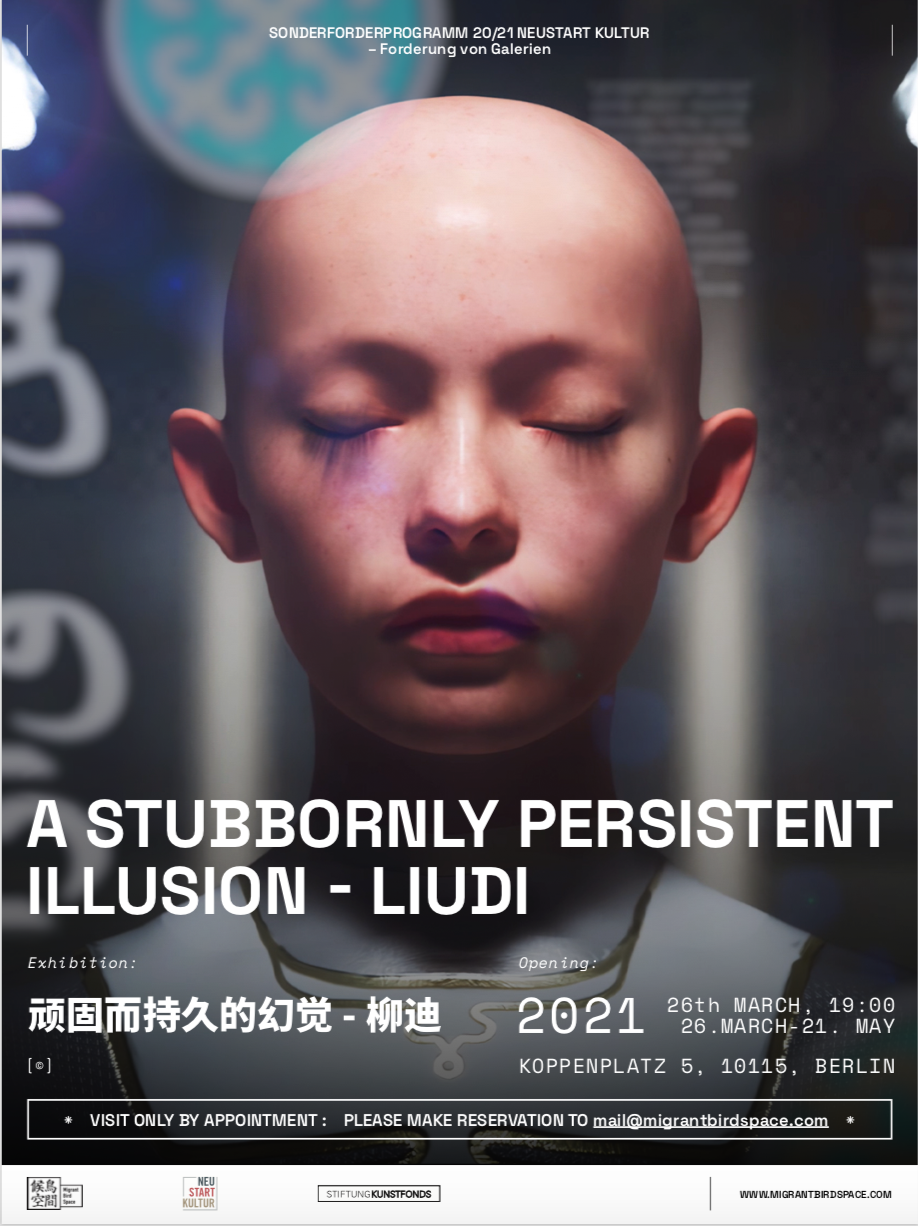 "A Stubbornly Persistent illusion"柳迪展览的副本.pdf
https://www.artsy.net/show/migrant-bird-space-a-stubbornly-persistent-illusion?sort=partner_show_position